The Megeve afterski Guide
The Megeve afterski Guide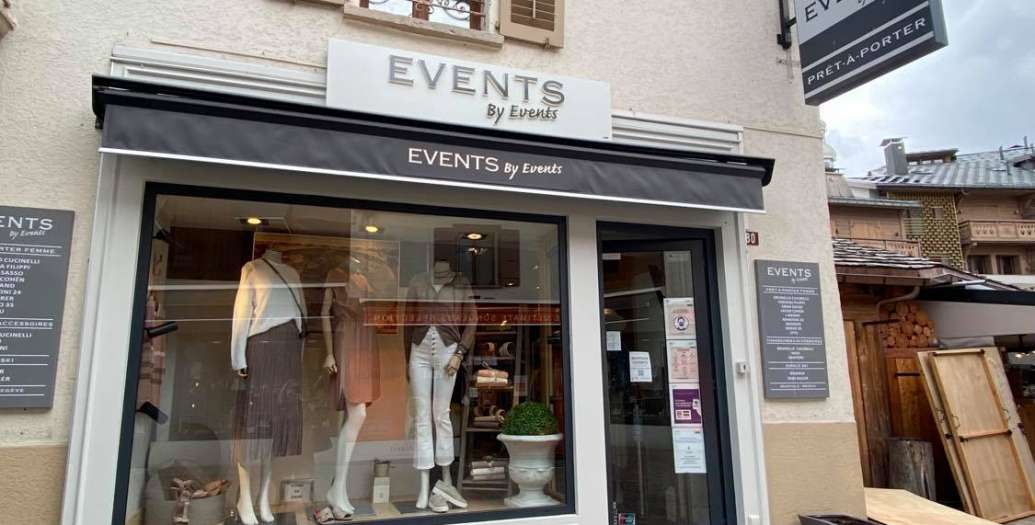 Events by Envents, a luxury boutique, showcase for prestige brands, a chic world specialising in personalised service.

To delight the amateurs of style, the Events by Events concepts stores propose, in a high end and luxury fashion pieces of prestigious Italian brands exclusively .

Creations by Brunello Cucinelli and Jacob Cohen, Meteo by Yves Salomon, Jeans JBrand, elegant and refined sets by Fabiana Filippi, and the latest Manzoni 24 collection!

Shoes side: Santoni and Brunello Cucinelli combine luxury and class; Fabiana Filippi for women a mix of comfort and fashion.
New autumn winter collections to discover at the moment via the internet link

At discover: New summer collections 2021 without delay

Shop open every day from Monday to Friday from 10am to 1.30pm and from 2.30pm to 7pm; Saturdays and Sundays from 10am to 7pm non stop!