The Megeve afterski Guide
The Megeve afterski Guide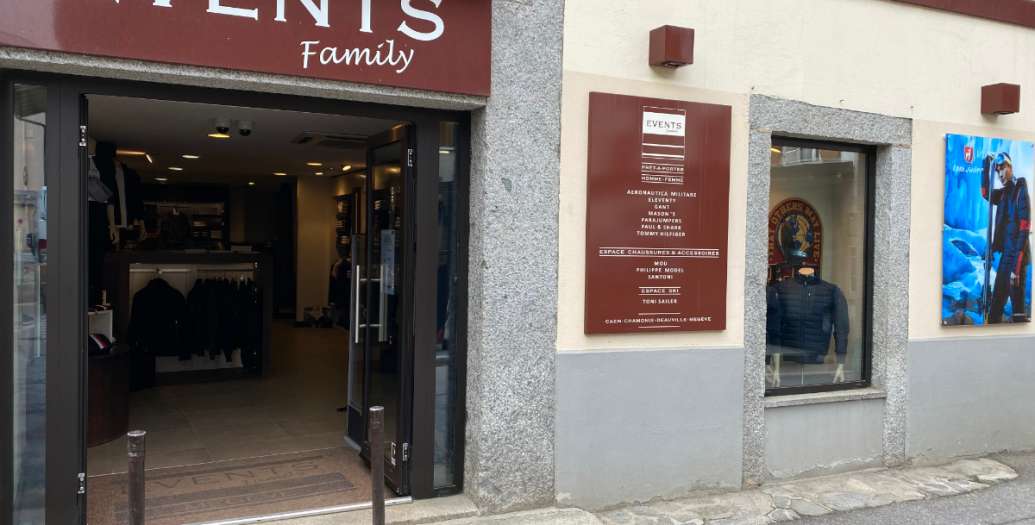 The 200 square meters of "Family Events" boutique offers the best of Sportswear and Casual chic.
Here the Italian brand Aeronautica Militare Official Store is unveiled, a smart casual side with Parajumpers officialpage (Man, and woman), Tommy Hilfiger, Jan Mayen and Paul and Shark, a more "chic" side with GANT, Jacob Cohën, Mason's, or still Santoni Official, and a more beachwear side with MC2 Saint Barth and the Premiata fashion sneakers.
A dynamic and friendly team will offer you a personalized and tailored advice.
A concept store for the whole family.
Shop open every day