The Megeve afterski Guide
The Megeve afterski Guide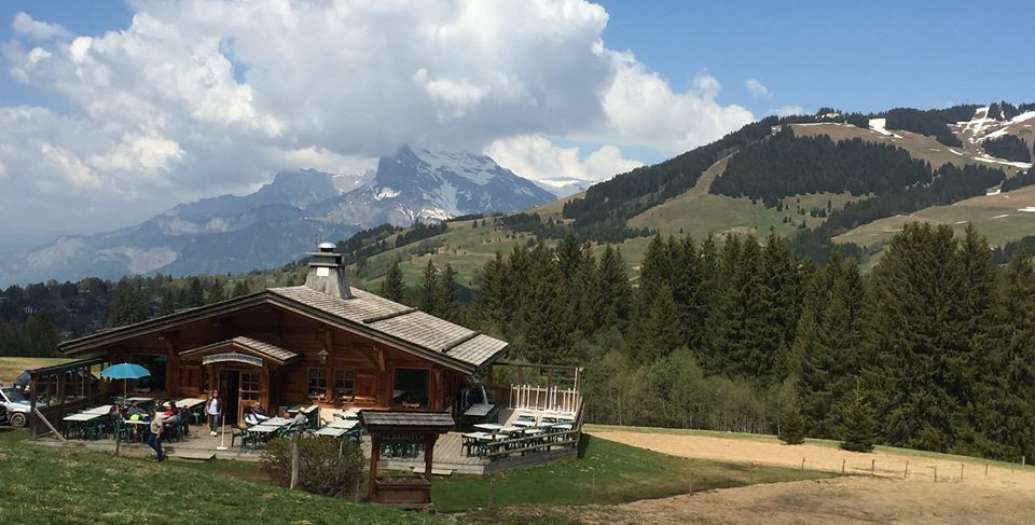 Near Lake Javen, in a green setting, Corinne and her faithful team welcome you on the huge terrace with a unique exhibition or around a crackling wood fire.
Here pleasure and happiness are on the menu of a traditional menu, Savoyard dishes or the surprise of the day established, following the market, by Fred our chef.
Your taste buds will enjoy: The Fir Bark, the tartiflette, the diots with mushrooms, the croziflette and all the other Savoyardes specialties, the salads: «Babotch,Bucheronne, Polaille or du Skieur», the vegetable tajine ,Lamb, fish or chicken will be served in an idyllic setting. The sweets are irresistible: the Tatin pie, the Mègevanne waffle, the dome cup and the famous Nesselrode
Don't forget to taste the exceptional coffees: like the gourmet, the «Babotch», the Caribbean or the Norman…
Open every day for lunch.
Access:
On foot or by car, from the ski lift of the «Tour»
Recommended reservations