The Megeve afterski Guide
The Megeve afterski Guide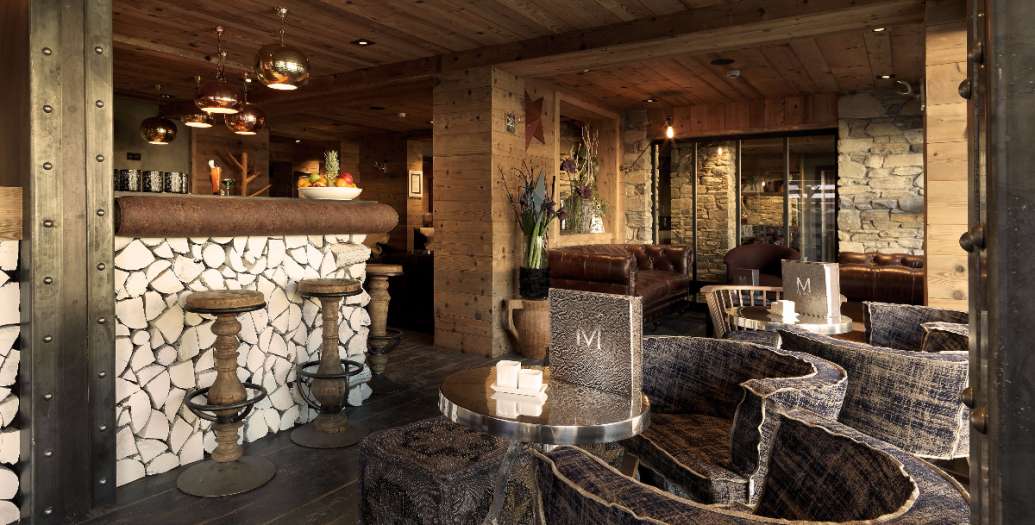 The focus is on "Pairing food & cocktail". This art aims to combine the flavors of a cocktail with those of the finger foods offered at the bar at any time.
On the gourmet side: Discover small plates (Black truffle croque-monsieur melanosporum, Comté, crisp shrimp and basil ravioli, warm waffle Eric Ospital ham ibaiama & artichoke fondant, pickled fruit cube with basil & lime …) for a moment of sharing and fun by the fireplace, with family or friends
Here, The bar manager invites you to discover his hot cocktails, including his signature cocktail: the "M" ojito. In addition to the classics on offer, enjoy a selection of rums and rare whiskeys, for both discerning amateurs and those on the lookout for something new. Also available are a range of "barista" style coffees as well as a large selection of wines by the glass.
At snack time, come and taste hot chocolate, Champagne and many traditional desserts prepared with care and passion by our chef: pies, cabbage, waffles, varieties of cookies, a real explosion of taste and flavors … all at will (from 49 € per person).
Open from 9am to 1am every day