The Megeve afterski Guide
The Megeve afterski Guide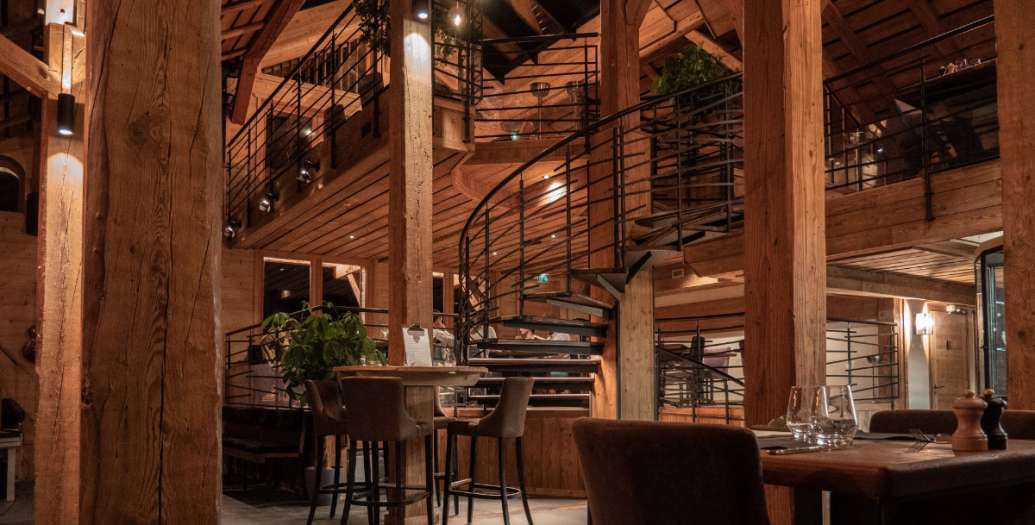 Located in the farm's barn, which forms a veritable wooden cathedral, the setting will charm your eyes as much as your ears to have a simple drink or enjoy live concerts.

From Tuesday to Saturday, near the fireplace or on the terrace, a few high tables will offer you a relaxed setting to simply spend a good moment around a glass and a tasting board.

Music awaits you, also here, under the magnificent beams of the barn. Towards the stage, a space of low tables welcomes you to savor the music up close!

Programmed or improvised concerts, the live sound makes you resonate with this unique place.

On the program:

– Tuesday 31 August: Tapas and vinyl evening! Come and rediscover the amazing sound of our good old vinyls! Get your best records out of the attic and come and share them with the whole team. On the menu, the best sounds of this era but also some 'guilty pleasures'!
During the breaks, the best clips from the 80s and 90s will be shown on a double TV screen.

– September 4th: The Has Been Players are back. The Has Been Players, a Savoyard cover band will make you dance all night long, thanks to a unique repertoire of rock, reggae, etc…

So when will we see you?

For two, with friends or family, all the moods rise at Toi du Monde.

Sharing, dancing, having fun… it's the best recipe to remake the world through beautiful encounters.