The Megeve afterski Guide
The Megeve afterski Guide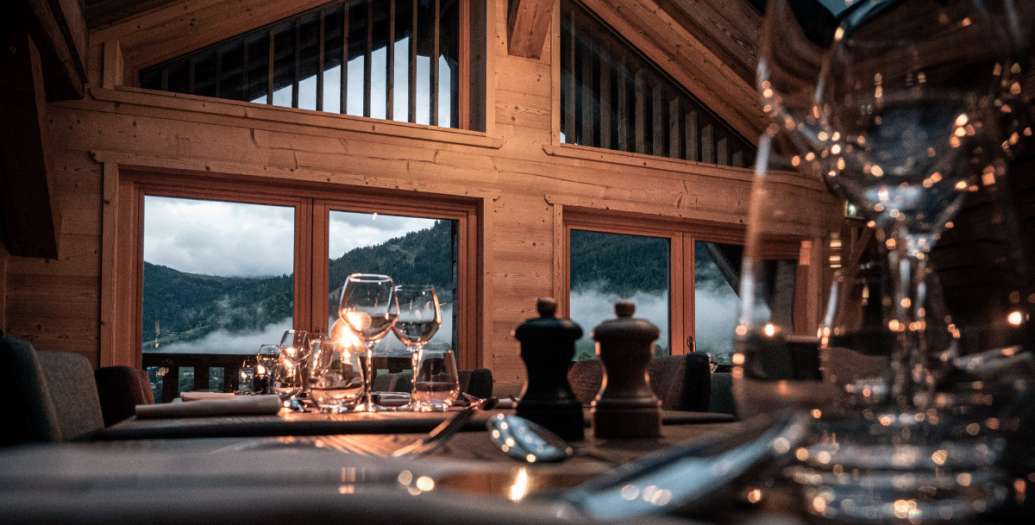 Want to rediscover the flavours of our mountains?

At the restaurant Le Toi du Monde, it is taste that guides the creation of the dishes. The plates mix vegetables from the house garden with locally produced meat, fish and cheese.

The scents of grandmother's cooking remain delicious childhood memories; the team in place takes pleasure in rethinking these recipes and creating many others for the pleasure of all!

Located in the farm's barn, which forms a veritable wooden cathedral, the setting will charm your eyes as much as their dishes will delight your taste buds. For the romantics, book a starlit dinner under a large glass roof.

Wine bar or traditional restaurant, for two, with friends or family, all atmospheres rise to the Toi du Monde.

Gourmet table open every evening from Wednesday to Saturday, lunchtime only on Saturdays and Sundays.

Reservations strongly advised

NEW 2021 – The Michelin guide unveiled its selection this Monday 18 January and the restaurant Le Toi Du Monde has been awarded a green star! This star rewards establishments that are particularly committed to a sustainable approach to gastronomy. Respect for the land, the seasons, the animals, commitment to better food… Here, we cook what nature provides according to the seasons. Congratulations to Thomas Tricault, the chef, and the owners Florent and Laëtitia Perrin!