The Megeve afterski Guide
The Megeve afterski Guide
Quiksilver / Roxy / Dc Shoes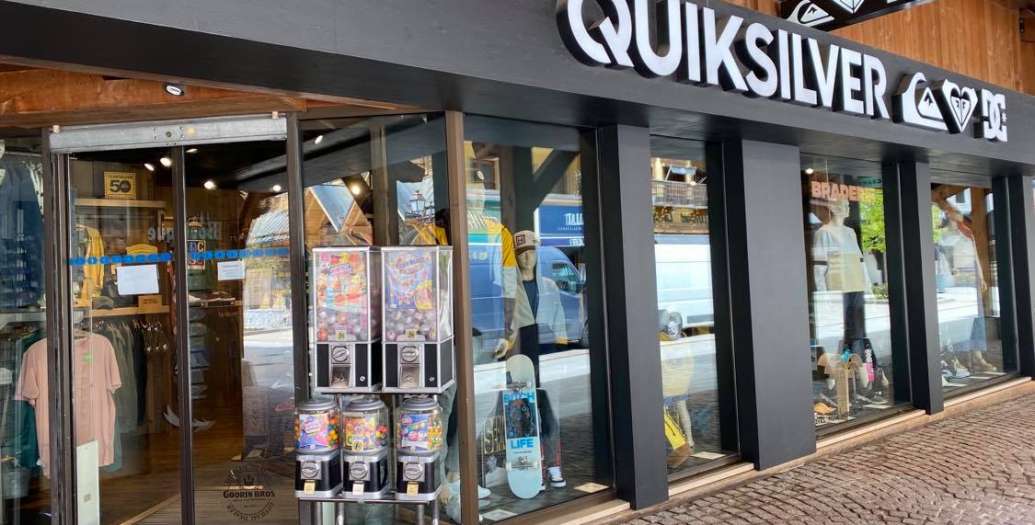 Come and discover the new Autumn-Winter collections in your Quiksilver / Roxy / DC Shoes Megève store !!!
Located in the heart of the pedestrian zone, your Quiksilver/Roxy/Dc Shoes shop occupies 2 floors where young, trendy and colorful products whet your curiosity. Faithful to a "lifestyle", Quiksilver/Roxy products consider passion, authenticity and innovation as fundamental values.
Style, comfort and performance are the key words of the new Quiksilver, Roxy Megève and DCshoes collections.
New: Come here to discover Jart skateboards! This brand has quickly become famous on the European and world skateboarding scene and presents products of the highest quality at a fair price. So come to Quiksilver Megève and choose your board according to your riding style!
Store open every day from 10am to 12:30pm and from 2:30pm to 7pm.
The best of Sports Wear is available at Quiksilver Store / Roxy Megève / DC Shoes.
Men, women, teenagers, children