The Megeve afterski Guide
The Megeve afterski Guide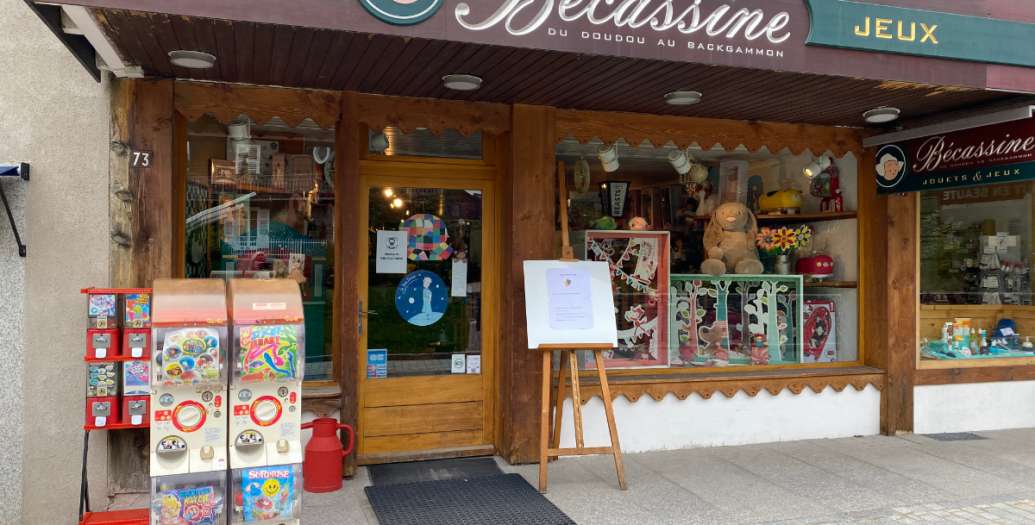 Lovers of the village of Megève, come and discover the Bécassine toy shop, established for 50 years on Megève, and which amazes its 3rd generation of customers
Do not hesitate to come meet Marie-Pierre and Jean-Régis, who welcome you in a bright store, completely renovated.
From cuddly toys to backgammon, here you will be able to give you some advice to choose a game, a toy, adapted to every moment of life, soft toys, first age, discovery, wood, wooden toys, construction … As well as the amazing gadgets and trends of the moment that we bring back to the sandstone of our prospections.
Because toys trigger more than just laughs, enter the world of your Bécassine megève shop, where imagination will be your only limit.
Also, and faced with the health crisis that we are going through, Jean-Régis and Marie-Pierre have thought of making wearing a mask a little more fun. In view of the beginning of the school year which is approaching, come here to discover colorful and playful pockets in order to carefully store this new accessory, which has become essential. Here you can also discover backpacks, satchels, small cases all as colorful and design.
Shop open every day from 10am – 12.15pm and from 3pm to 7pm