The Megeve afterski Guide
The Megeve afterski Guide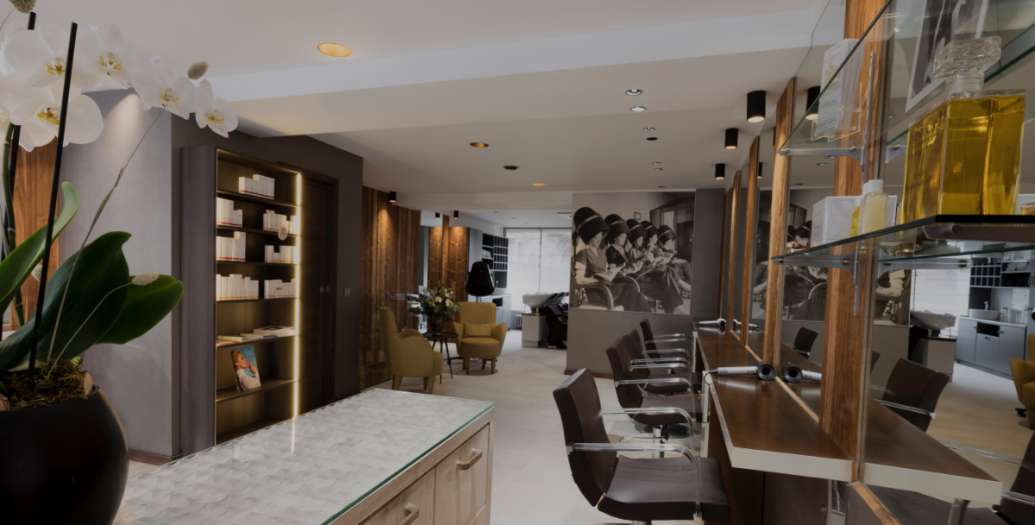 More than a traditionnal hairdresse, the Jean Marc Marin institute is a real beauty house that combines Harmoniously blending hairdressing with dry cutting, top-of-the-range hair care, vegetable colouring, permanent straightening, barbering service, as well as a range of overall beauty services: beauty care, make-up, hand and foot beauty.

NEW AND TO BE DISCOVERED WITHOUT DELAY: THE BEAUTY AND HAIR CARE RANGE CREATED BY THE HOUSE OF JEAN-MARC MARIN!
Jean-Marc Marin and Arnaud L'Haridon have created for you an innovative line of products dedicated to the beauty and care of hair through plants. This hair range includes 10 shades of natural hair colour, a balancing shampoo and a conditioner. All three are made up of 98% natural ingredients and organic plant extracts. The combined application of these three products ensures that your hair colour will set and hold well. You can also create your own natural hair colour by mixing Jean Marc Marin shades together!

As true professionals, Jean-Marc and Arnaud are waiting for you at the salon to assess with you the perfect colour that will best suit your hair.

Also discover the Hair Spa by Arnaud: In the calm of a private cabin, the bio-energetic ritual begins with a precise diagnosis of the state of your hair with the capilliscope, which deciphers both the state of the scalp and the hair's tone thanks to its camera that magnifies… 400 times. The result is an ultra-personalised ritual: brushing the hair and applying cleansing and strengthening oils. During the treatment Arnaud performs a long and divine cranial massage to stimulate oxygenation and circulation. This is followed by a tailor-made cataplasm based on stimulating plants and vegetable oils to purify the roots and give tone and shine to your hair, which is left to rest under an ozone vapour helmet for a truly relaxing moment. Then the bulb is awakened by suction cups that suck in the scalp to boost regrowth. Body, mind and hair are in amazing shape. Ladies and gentlemen, don't hesitate! Try
the experience…

For a harmonious and natural look, trust the real professionals!

Jean-Marc Marin, a beauty salon for tailor-made care and quality products and services dedicated to women and men looking for a professional and demanding service.

This salon welcomes you from Monday to Saturday from 9am to 8pm in the centre of the village near the Lodge Park Hotel

By appointment only.