The Megeve afterski Guide
The Megeve afterski Guide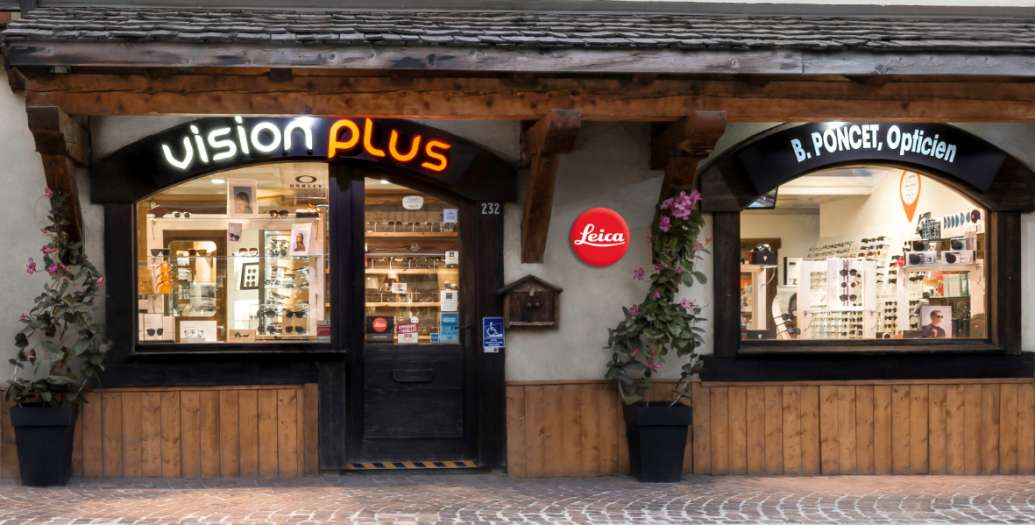 A new way of looking at things
At Vision Plus, come and enjoy an inimitable experience, and benefit from recognised expertise and a tailor-made service.
Bertrand Poncet, a qualified optician, offers you a complete vision care service in Megève, in areas dedicated to vision testing. He will be able to recommend perfectly individualised optical equipment thanks to his mastery of the best lens and treatment technologies on the market, whatever your needs (driving, screen vision, sunglasses, sports glasses, contact lens adaptation, etc.).
Here you will find the most beautiful optical glasses from Moscot, McLaren, Woodys, Kenzo, Nao ned, Shelter, In'Bo, Omega… and more
but also for sunglasses: Blackfin, Oakley, Julbo, Moncler, Emmanuelle Khanh, Moscot, Ray Ban, Garret Leight California Optical, Omega, Gucci, Victoria Beckham, Barton Perreira, Levi's, Manufacture Alpine…
Optical and sunglasses for men, women and children.
NEW:
Discover the Barton Perreira glasses produced in limited quantities. The Barton Perreira brand will equip the most famous secret agent in the next James Bond movie, No Time to Die, which should be released in theaters soon. So, before they run out of stock, come and discover them exclusively in Megève!
A little extra for photo enthusiasts: This shop is also the exclusive agent of the photographic brand Leica offering exceptional lenses, binoculars and cameras.
The shop is open all year round from Tuesday to Saturday from 9.30am to 12.30pm and from 2.30pm to 7pm.