The Megeve afterski Guide
The Megeve afterski Guide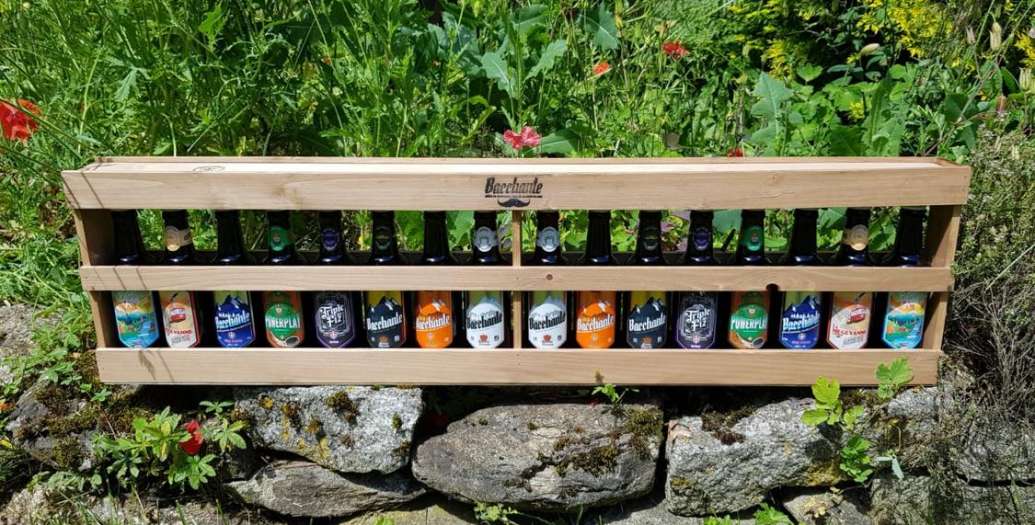 Bacchante beer is the story of a very pure beer … … Produced with kindness in Sallanches in the heart of Mont-Blanc.

Hand-brewed in the barn of a real family farm, Bacchante comes in several flavors. These beers are inspired by Nature and our Traditions to offer you strong and authentic moments, as the Mountain knows how to do.

Discover a unique beer of its kind, organic, imagined and brewed by two local children, Ludovic and Babeth.

These beers are certified organic and without additives, High Fermentation certified organic, guaranteed without coloring, without preservatives. Unfiltered, unpasteurized.

To taste without further delay:
– Organic Blonde Légende 5.5% vol. Hand-brewed respecting the tradition in top fermentation. Here is a beer full of character with an authentic flavor. Slightly malty, with a delicately present bitterness. Notes of spices and a pleasant smell of yeast.

– Organic White Eternal 5.5% vol: This fruity and original white is naturally cloudy. Organic wheat malt and barley malts, a hint of spices. Quality ingredients and patience for a smooth and dry finish

– L'Ambrée des Nants BIO 5.5% vol: Beautiful amber color for this tasting beer with generous foam. Fine bitterness and subtle notes of caramel and toasted malts. A unique experience for your palate, a gourmet spirit. Always brewed with respect for the brewing tradition.

– Organic Mégevanne 6% vol: Special golden blonde and traditional, unpasteurized. A unique and generous creation in homage to the history of a village. Rigorously selected malts, marriage between the power of gentian and the sweetness of elderflower. A balanced and complex bouquet. To taste tasty.

– La Belle d'Arly BIO 4.9% vol: Thirsty for the mountains? La Belle d´Arly is a source of sunshine, sweetness and local stories. It combines the freshness of verbena leaf and the pep of ginger. A tasty, authentic and thirst-quenching break.

– The Triple des Fiz BIO 8% vol: This brew made in collaboration with the Brasserie du Habert remains in the tradition of abbey beers. Characterful, greedy, with a rather wise bubble with a hint of juniper. A complexity to reveal in a suitable glass.

– IPA Power Play BIO 5.3% vol: For the hops gluttony, here is our special Powerplay blonde. Mixture of tradition and exuberance of the I.P.A. A classic of connoisseurs with a good length in the mouth and complex aromas. You have the palate … will you be daring?

– Organic Winter Beer 6.7% vol: Spicy and flattering nose. A creamy foam for a beer full of promise. Traditional, aromatic and gourmet beer for an explosion of flavors. A limited edition always awaited to share the magical moments of festivals and winter evenings.

Where to find them in Megève?
– L' Epicerie Noémie, quai du Glapet
– L' Epicurie Megeve, rue Saint Jean
– Dame Cocotte, Post Office Roundabout
– La Cave Des 2 Seigneur, 149 Route Nationale
– The Boulangerie Pain & Gourmandises, national road
– La Crèmerie de Megève, 79 rue Ambroise Martin
– The Val d'Arly Cooperative, rue du général Muffat de Saint Amour
Or directly to the farm,
Sold only by box : 33 cl x 12 or 75 cl x 6. Possibility to mix the "colours".

Eat good, eat local!

Alcohol abuse is dangerous for your health, consume in moderation.